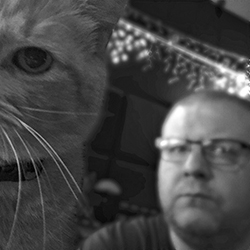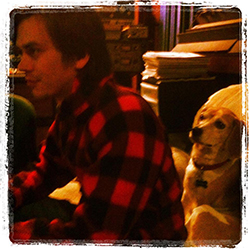 Chris Moore
Owner/Head Engineer

Chris began recording his own bands and friends in the early 90s in a Tascam 4-track cassette. Progressing through numerous dorm rooms, bedrooms, and garages, he opened East Hall in 2005 and has spent nearly every waking moment since recording the bands of Northwest Arkansas and beyond.

If he could be a fly on the wall for any historical recording session, it would be a tough call between Robert Johnson in Texas in 1936/37 and The Rolling Stones recording Exile on Main Street in a dank basement in Nellcotte, France in 1971.

Chris believes strongly that 1) performance is everything, and it's our job as recording engineers to encourage and capture that performance without getting in the way of it, and 2) the Cubs are going to win the World Series AGAIN next year!
Will Eubanks
Engineer

Will is a collaborator, willing to challenge himself and those he works with to create their best records. He is a graduate of the University of Arkansas with a B.A. in theatre, where he honed his skills as a sound designer and team player.

Over the last 10 years, he has had professional experience in a varying array of sound applications, including recording, mixing, producing, playing, and theatre sound design. Beginning with his own terrible teen angst band, he has spent 20 years immersing himself in everything from classic country to modern metal.

Will also has a borderline unhealthy obsession with plate reverbs and layered vocal harmonies.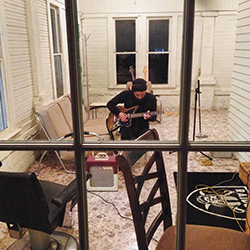 Chase Davidson
Engineer

Chase learned the craft recording at Full Sail University, but he learned the art of recording in a variety of surroundings and circumstances. As a producer and engineer, he works to create and capture musical moments with enthusiasm and dedication, and is as comfortable with cheap mics in a garage as he is with the most expensive gear in a world class facility.

Chase believes that there are no means too humble and no goal too lofty.

Chase's favorite record is Maggot Brain.
Logan West
Engineer

Logan has a passion for the creative process and uses his own experience in writing, performing, and recording to help those he works with make records they're proud of. After years of making records, he still looks at every project as an opportunity to learn and grow as an artist, for both himself and the bands he works with.

Logan loves big open drums, weird chords, and bass fuzz.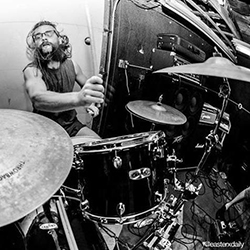 Studio Staff